"Drink in the beauty and wonder at the meaning of what you see." Rachel Carson

I recently watched the film 'Mary Poppins Returns', and as the film came to a wonderful and uplifting end, I was struck by a couple of strong elements that weave their way through the film and demonstrate how we can allow children to take the lead in their quest for answers to questions that matter to them.
Talking about it
We are a society that struggles with grief, we don't know how to talk about it, how to enable it and how to live with it. In my own experience, grief is often overwhelming and debilitating, so I was surprised to see this children's film, based on P.L. Travers' books, featuring grief and loss as central and underlying themes. 'Mary Poppins Returns' is a lesson on living with grief, it's woven through the film in a number of ways, the loss of the children's mother, the impact this has on their father, the impending loss of the family home, the loss of of innocence and that sense of wonder and the loss of childhood. We are reminded throughout the film of the strong community ties that were quintessential of that time, ties that we see less and less of now in our sprawling cities and disconnected lives. There is a very strong emphasis on the need to talk to others about our problems, and a clear message that talking to family and friends when you are struggling allows you to get the support you need to effectively manage your feelings.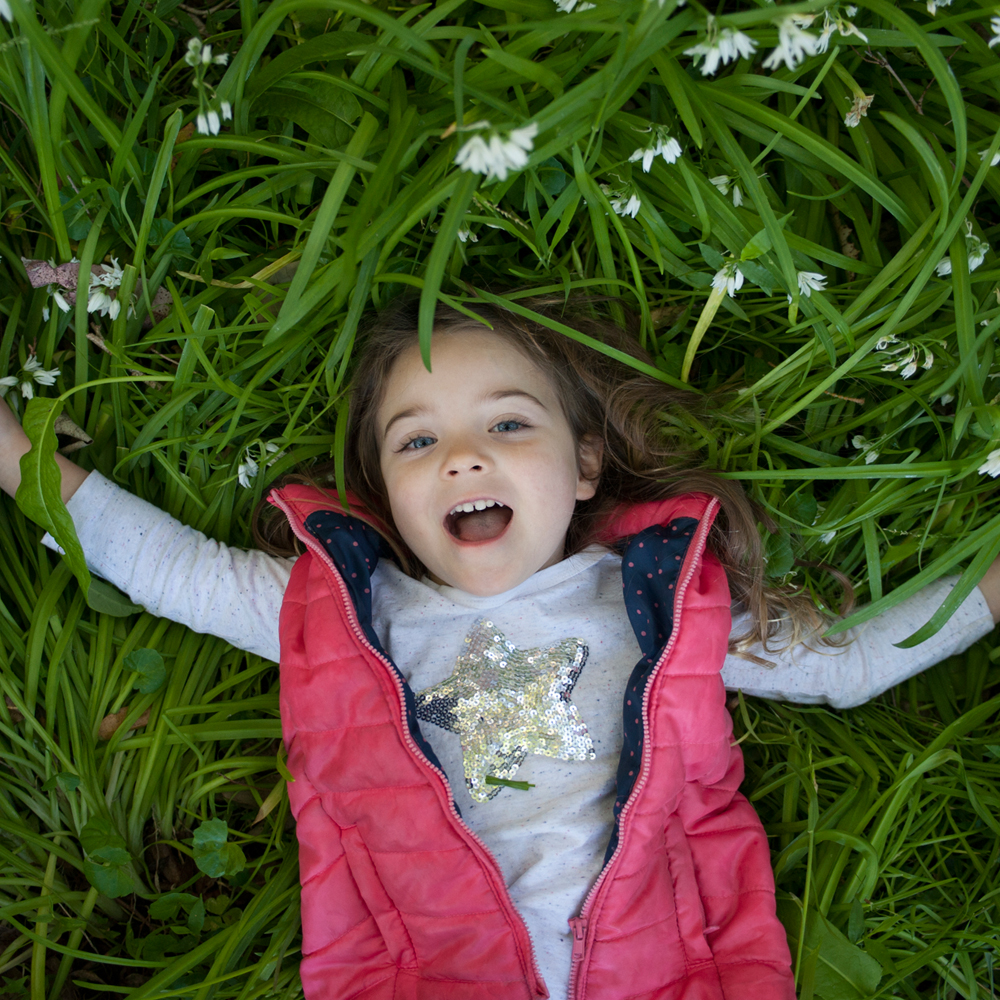 Seeing the world through children's eyes
When Michael Banks is told he's "forgotten what it's like," by the Balloon Lady, he responds, "To hold a balloon?" , "To be a child," she replies.
This simple quote by the Balloon Lady (Angela Lansbury, 93) captures the other main element that runs throughout the film, "When did we forget how to be children?"
This film was built around the notion of letting children lead and giving them opportunity to give a voice to their ideas and theories, to delight in the magic and unexplainable and be in the moment with them.
This begs the question; are we, as early childhood educators, at risk of becoming so focused on curating the child's life with us (every moment accounted for and photographed, notes on toileting, eating, sleep, pencil grip, physical skills, knowledge, social networks and everything in between) that we are missing the very thing we should be focused on? How children see the world and how they understand and make sense of what they see.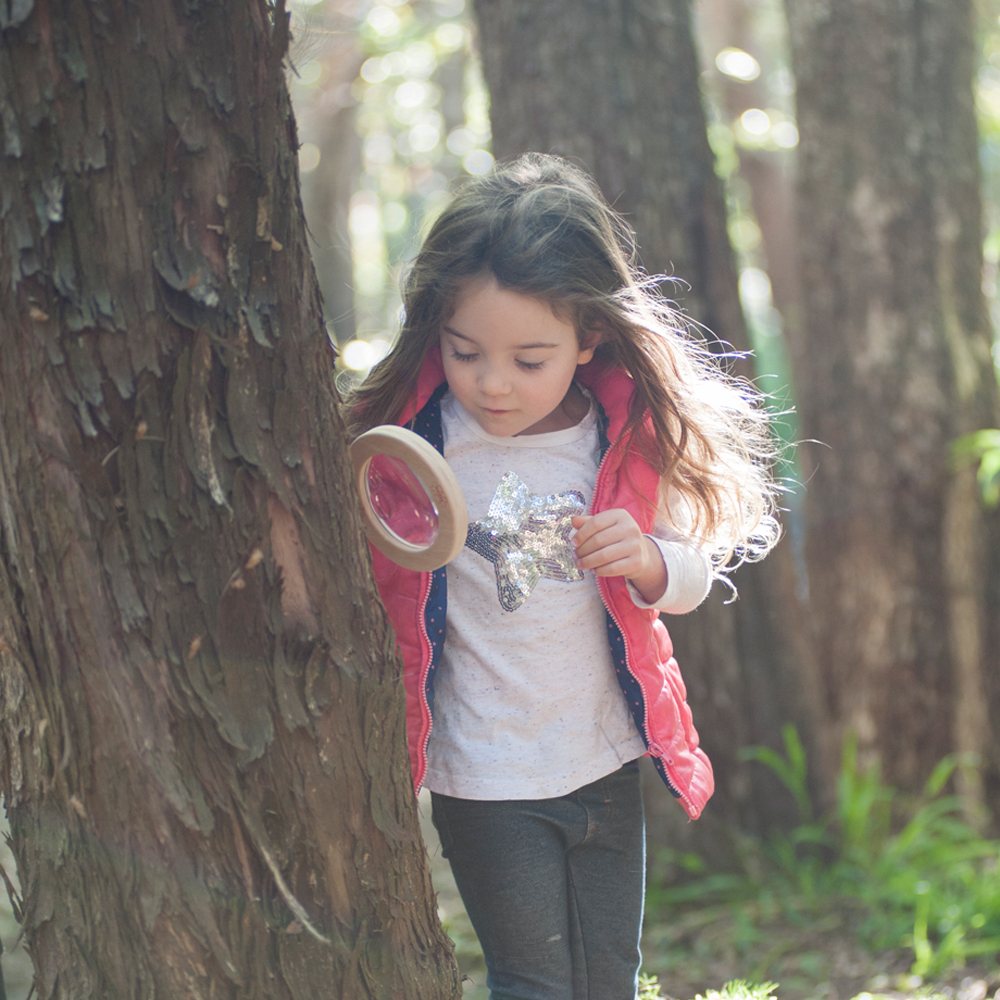 Have we actually forgotten how to be children and to see the world as children see it?
Seeing the world through children's eyes is challenging, because it requires us to suspend our existing thinking and knowledge and to see the world with new eyes for the very first time, to be in the moment each and every day, for every child. For some, this their everyday practice, whereas for those of us who are more like Michael, and have forgotten what it's like to be a child, it can be a struggle to really listen and see and we can often be bogged down in the collecting, curating, cleaning and the sound of our own voice. Anne Pelo challenges us to "fall into moments" with children, to "join our attention" with them and what they are doing, to put down the pen and pad, to listen more deeply to what children are saying, to look at the world with the child's eyes and see that everything is new.
"To be as curious and as open to what is possible as a child."
Now, this is not new thinking. In fact, I believe the song lines of our First Nations People is an extraordinary example of explaining how the world came to be, such was the richness of these song lines that they are actually linked by generations of storytellers to the beginning of the Dreaming.
Rachel Carson, writing in the Woman's Home Companion magazine, July 1956 said:
"A child's world is fresh and new and beautiful, full of wonder and excitement. It is our misfortune that for most of us that clear-eyed vision, that true instinct for what is beautiful and awe-inspiring, is dimmed and even lost before we reach adulthood.

If a child is to keep alive his inborn sense of wonder without any such gift from the fairies, he needs the companionship of at least one adult who can share it, rediscovering with him the joy, excitement and mystery of the world we live in."
Carson challenges us to be these adult companions, to listen deeply to children, not muddy their ideas with our rationalism and encyclopaedic knowledge, but to be lead by children as they discover the world around them. She asks us to be the keepers of "Awe and Wonder" in each child.
This reimagining our own role in the early childhood space is supported in the Early Years Learning Framework (EYLF), asking us to enable children to actively construct their own understandings and contribute to others' learning. They recognise their agency, capacity to initiate and lead learning, and their rights to participate in decisions that affect them, including their learning.' EYLF p.9
This is a powerful way of seeing how we engage and enable children to be at the very centre of their learning journey. It will challenge how we let children take risks and has the potential to enrich the lives of families as they learn how powerful and uplifting those moments can be when adult and child are captured by the beauty, wonder and awe of what is around them.
The solutions to climate change, curing diseases and making clean drinking water accessible to everybody on this planet will be solved by a child who sees the world through a lens that we can provide and build into their thinking. This pattern of reflective thinking could be set out in a series of simple questions that ask the child and adult to focus, such as:
"What would you like to know about …?"
"What do you think will happen if your idea is correct?"
"What do you think will happen if… or when…"
"Why do you think that will happen?"
"What will you need to do to find out…"
"How might you let others know about this?"
"How might you do this again?"
"Wonder is the centre of all motivation and action in the child. Wonder and beauty are what make life genuinely personal. Wonder attunes to beauty through sensitivity and is unfolded by secure attachment. When wonder, beauty, sensitivity and secure attachment are present, learning is meaningful." L'Ecuyer (2014)
"Facilitate and engage, then step into the world of children."
Who was Rachel Carson?

Rachel Carson worked for the U.S. Bureau of Fisheries (1936-1952) and in 1962 published "Silent Spring" based on her research into the effects that pesticides, in particular DDT, were having on birds, fish and small animals. It is cited as one of the catalysts for the birth of the environmental movement. It also reflected on something else that Ms Carson had been mulling over for sometime, which is how children see the world and how this engagement was being diminished by the modern world in which they lived.
About the Author
Neville Dwyer has a long history in early childhood services, with 32 years as Director of a community-based long day care service and, prior to that, five years coordinating a mobile children's service and a short stint teaching at TAFE.
In 2005, Neville received the National Excellence in Teaching Award – Early Childhood and 2009 his early childhood service was the first to be named as a winner in the Australian Awards for Teaching Excellence in the School and Its Community section.
Neville has also sat on a number of management committees, including those for Griffith Neighbourhood House, Griffith Early Intervention, Western Riverina Family Day Care Scheme, Western Riverina Respite Care, Riverina Children's Activity Van, Mobile Resources Services Association and Contact Inc. In 2018, he completed a 25-year stint as a board member of the CCSA (Community Connections Solutions Australia – previously known as the Country Children's Services Association of NSW).
Neville's passion is outdoor play environments, the natural world, risk and its value in play and development, technology, management, STEAM, and a service model that provides much more than just child care for preschool children.
Further Reading
Anne Pelo, in the "Thinking Together Video series 'Joining children's inquiry – with Anne Pelo" , Early Childhood Australia, 2015
Pelo A The Language of Art: Inquiry-Based Studio Practices in Early Childhood Settings. Red leaf Press
Pelo, A ; The Goodness of Rain, Exchange Press 2013
L'Ecuryer, C (2014) The Wonder Approach to Learning, Frontiers in Human Neuroscience, Oct Vol. 8, Art 764 www.fronCersin.org
"Help Your Child to Wonder," Woman's Home Companion magazine, July 1956 h[p:// digitalmedia.fws.gov/cdm/ref/collecCon/document/id/1055